By definition, LADA patients have functioning β-cells at diagnosis indicating that it is imperative to implement therapeutic strategies targeted to improve metabolic control but also to preserve the insulin-secreting capacity (53). To make a proposal for treatment of LADA, the panel reviewed current clinical trial data and reiterated the conclusions of the Cochrane Review regarding lack of good-quality, large-scale, controlled trials with long-term follow-up (54). As mentioned earlier, the criteria used to define LADA are shown in Table 1. Of note, our proposal only applies to patients who initially were considered not to need insulin.
Hypoglycemic Agents
Immune Intervention
There is only one immune intervention study in LADA patients. Alum-formulated recombinant GADA (GAD-alum) was used in a small phase 2 study that was placebo-controlled with dose escalation in GADA-positive non–insulin-requiring patients (n = 47), who received subcutaneous injections of GAD-alum in different doses (81). The primary outcome was safety as assessed by neurological tests, medication use, and β-cell function evaluated over 5 years, representing the end of the trial (82). No severe study-related adverse events occurred during the 5-year follow-up, and active treatment was not associated with increased risk of starting insulin treatment compared with placebo. After 5 years, fasting C-peptide levels declined in the placebo group compared with the two highest dose intervention groups. The authors concluded that in this small study, the primary outcome of safety was achieved, with evidence of a beneficial effect on β-cell function. A more extensive trial is required before such treatment can be recommended and is currently under way.
The panel concluded that current data on immune intervention in LADA are very limited, and more extensive phase 2 studies are required before drawing any conclusions.
Lifestyle Modifications
LADA is associated with factors that favor insulin resistance and T2D, including low birth weight, overweight/obesity, physical inactivity, smoking, and consumption of sweetened drinks (12). The role of obesity and insulin resistance as risk factors for LADA is abundantly documented (83). It may therefore be possible to treat LADA by a combination of lifestyle changes much as is done in T2D. Among these, medically assisted weight loss if necessary, increased physical activity, and cessation of smoking should be promoted. Thus, intervention studies examining the role of lifestyle factors in the development of LADA are necessary, as our current knowledge is hampered because the small number of studies were conducted exclusively in Scandinavian populations (83).
The panel concluded that lifestyle modifications are important in treatment of T2D. Intervention studies examining the role of weight reduction and physical activity in the development of LADA are required.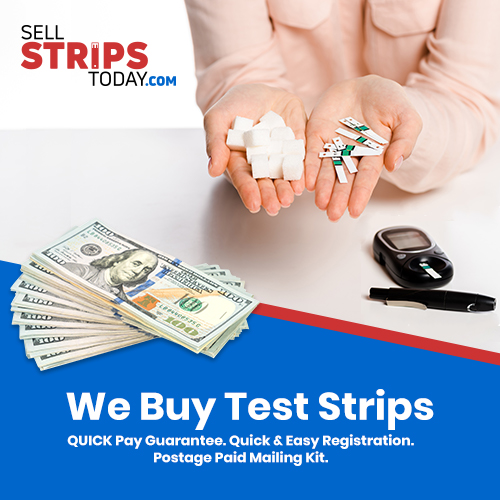 Sell Unused Diabetic Strips Today!