Abstract
Many single nucleotide polymorphisms (SNPs) associated with type 2 diabetes overlap with putative endocrine pancreatic enhancers, suggesting that these SNPs modulate enhancer activity and, consequently, gene expression. We performed in vivo mosaic transgenesis assays in zebrafish to quantitatively test the enhancer activity of type 2 diabetes–associated loci. Six out of 10 tested sequences are endocrine pancreatic enhancers. The risk variant of two sequences decreased enhancer activity, while in another two incremented it. One of the latter (rs13266634) locates in an SLC30A8 exon, encoding a tryptophan-to-arginine substitution that decreases SLC30A8 function, which is the canonical explanation for type 2 diabetes risk association. However, other type 2 diabetes–associated SNPs that truncate SLC30A8 confer protection from this disease, contradicting this explanation. Here, we clarify this incongruence, showing that rs13266634 boosts the activity of an overlapping enhancer and suggesting an SLC30A8 gain of function as the cause for the increased risk for the disease. We further dissected the functionality of this enhancer, finding a single nucleotide mutation sufficient to impair its activity. Overall, this work assesses in vivo the importance of disease-associated SNPs in the activity of endocrine pancreatic enhancers, including a poorly explored case where a coding SNP modulates the activity of an enhancer.
Introduction
Type 2 diabetes affects >300 million people, causing severe complications and premature death (1), yet the underlying molecular mechanisms are largely unknown. This disease is highly complex, multifactorial, and partially characterized by endocrine pancreatic dysfunction, leading to insufficient insulin production (1). Genome-wide association studies (GWASs) have identified several single nucleotide polymorphisms (SNPs) associated with an increased risk of type 2 diabetes (2–4). Part of these variants are located in noncoding sequences with epigenetic marks associated to enhancer activity known to regulate the expression of their target genes by interacting with their promoters (5) and some overlap with transcription factor (TF) binding sites (TFBSs) required for proper endocrine pancreatic function (6–10). In this way, type 2 diabetes–associated SNPs may ultimately translate into transcriptional changes of the target genes (6–10). Methods to predict enhancers include profiling chromatin accessibility (11) and histone modifications (e.g., H3K27ac, H3K4me1) (12). The majority of the enhancer testing assays are performed in vitro in specific cell lines, missing cellular diversity and physiological contexts. To overcome these limitations, animal models have been used (13,14). The zebrafish has been successfully used for the study of pancreas development and function (15), having an endocrine compartment with the same cell types (α-, β-, δ-, and ε-cells) and functions as in mammal pancreas (16,17). Additionally, orthologous TFs operate in the zebrafish pancreas during early development, some of which are also important for adult pancreas maintenance. As in humans, Pdx1 plays a crucial role in zebrafish pancreas development and β-cell maturation and function (18), and Nkx6.1 is required for the identity of endocrine pancreatic progenitors (19,20).
Some coding mutations are associated with the development of type 2 diabetes, while others might confer a protective effect (2,21). Interestingly, SLC30A8, a zinc transporter–encoding gene, shows contradicting results. The coding SNP rs13266634 located in the SLC30A8 gene is associated with an increased risk for type 2 diabetes (3) because of a tryptophan-to-arginine switch at protein position 325, causing reduced zinc transport activity (22,23). Zinc is essential for insulin packaging and maturation and secretion in β-cells (24); thus, the decrease of SLC30A8 activity is the simplest explanation for the increased risk for the disease. Surprisingly, recently identified protein-truncating SNPs in SLC30A8 have been associated with a protective effect (2,25) by enhanced insulin secretion (26). Further work is needed to clarify the type 2 diabetes association with SLC30A8 SNPs. An unexplored explanation for these apparently contradicting results could be that the coding SNP rs13266634 exerts a specific impact on adjacent or overlapping cis-regulatory sequences.
In this work, we investigated the impact that SNPs located in putative enhancer regions have in enhancer activity, using an in vivo approach. Ten sequences that overlap with type 2 diabetes–associated loci and with marks for enhancer activity were tested, one overlapping with an exon of SLC30A8 (seq132wt). To test sequences for enhancer activity in the endocrine pancreas, we performed in vivo mosaic transgenesis assays in zebrafish embryos. We show that this strategy is sensitive, has low noise, and can be quantitative to address enhancer activity. Using this method, we observed that 6 out of 10 tested sequences are endocrine pancreatic enhancers, including the SLC30A8 exon-containing sequence. In addition, two sequences were found to be pancreatic progenitor enhancers. We also found that the type 2 diabetes–associated SNP (henceforth referred to as risk allele) decreased the enhancer activity of two enhancers, while the risk allele of two sequences resulted in a gain of enhancer activity. Interestingly, the SLC30A8 coding risk allele (seq132risk) showed an increase in enhancer activity, demonstrating that coding SNPs have the potential to modulate the target gene activity at both the transcriptional and the protein level. To better understand how SNPs can affect enhancer activity, we focused on the seq132 enhancer. We divided seq132wt into different fragments, observing that all are necessary for a robust pancreatic enhancer activity. We also show that common SNPs in seq132 modulate its pancreatic enhancer activity and that a single nucleotide mutation ablates completely the endocrine pancreatic enhancer activity of seq132. Additionally, we observed a chromatin interaction between seq132 and the promoter of Slc30a8 gene in murine cells and noted that targeting transcriptional modulators to seq132 using CRISPR affects the transcription of Slc30a8, strongly suggesting that the seq132 enhancer belongs to the regulatory landscape of Slc30a8. Overall, in this work, we use an in vivo system to validate enhancers that overlap with type 2 diabetes–associated SNPs, showing several cases where nucleotide variations result in complex changes in enhancer activity, including a classical and poorly understood coding SNP.
Research Design and Methods
Zebrafish Husbandry and Embryo Culture
Zebrafish (Danio rerio) were handled according to European animal welfare regulations and standard protocols. Embryos were cultured at 28°C in Petri dishes containing E3 medium supplemented with 1-phenyl-2-thiourea to delay pigmentation formation (27).
Putative Enhancer Selection
Putative enhancer sequences were selected on the basis of GWAS data that uncovered 163 SNPs associated with type 2 diabetes or glycemic traits (P < 5e-8), considering all variants in high linkage disequilibrium (1000 Genomes Project Utah residents with ancestry from northern and western Europe r2 > 0.8), with lead GWAS SNPs being the exception for rs735949 (P < 3.70e-6) (6,28–30). Risk alleles associated with seq132, seq117, and seq790 are part of the previously described GWAS credible set SNPs (31). Sequences were analyzed using the Islet Regulome Browser (32), which identifies active enhancers by the presence of H3K4me1, H3K27ac, and H2A.Z epigenetic marks in adult human endocrine pancreatic samples. The analysis was further refined by the presence of PDX1, MAFB, NKX6.1, FOXA2, and NKX2.2 binding obtained by chromatin immunoprecipitation sequencing (ChIP-seq) profiles (6,28), resulting in a list of 10 putative enhancer sequences, each overlapping with one SNP associated with type 2 diabetes (Supplementary Table 1).
In Vivo Mosaic Transgenesis Assays
Zebrafish transgenesis was performed using the Tol2 transposon system (33). One-cell embryos from the Tg(sst:mCherry) zebrafish reporter line were microinjected with 3 nL containing 25 ng/μL Tol2 transposase mRNA and 25 ng/μL phenol/chloroform-purified reporter vector. Injections were performed at least two times. Ins:GFP reporter was built by isolating the insulin promoter from the ins-CFP-NTR vector (SacI and BamHI) (34), cloning it in a pEM-MCS vector (35) and recombining it to a Tol2-based transposon containing a Gateway cassette and a GFP reporter gene.
Human sequences were PCR amplified from human genomic DNA using specific primers (Supplementary Table 2), cloned in TOPO vector (pCR8/GW/TOPO TA Cloning KIT; Invitrogen) and recombined in vitro to the Z48 transgenesis vector (36) by the Gateway system. Risk SNPs from seq58, seq68, seq73, seq219, and seq460 were inserted by site-directed mutagenesis using specific primers containing the risk variant (Supplementary Table 2). Injected embryos showing expression of GFP in the midbrain were selected for immunohistochemistry at 48 hours post fertilization (hpf).
sst:mCherry Reporter Line
To identify the zebrafish endocrine pancreatic domain, we developed an in vivo reporter line that drives expression of mCherry in δ-cells. Primers for the somatostatin (sst) promoter amplification were designed (Supplementary Table 2) and the amplified fragment cloned in a Tol2 transposon containing mCherry as reporter gene. The vector was microinjected in one-cell embryos using the Tol2 transposon system. Embryos were selected for sst:mCherry-positive cells and raised until adulthood and a stable transgenic line was isolated.
Immunohistochemistry
The 48-hpf microinjected embryos were dechorionated and fixed in 4% formaldehyde in PBS (PBS1×) overnight at 4°C and then washed in PBS-T (0.5% Triton X-100 in PBS1×) with 1% Triton X-100 in PBS1× (2 h) and 5% BSA in PBS-T (0.1%). Embryos were incubated with anti-Nkx6.1 (1:75) (F55A12; Developmental Studies Hybridoma Bank) and anti-insulin (1:50) (ab210560; Abcam) diluted in 5% BSA-PBS-T followed by washing. Embryos were then incubated with anti-mouse Alexa Fluor 647 (1:800), anti-rabbit Alexa Fluor 647 (1:800) (Thermo Fisher Scientific), and DAPI (1:1,000) (Invitrogen) diluted in 5% BSA-PBS-T. Embryos were washed and stored in 50% glycerol in PBS1×. Microscopy slides were prepared using 50% glycerol in PBS1×. Confocal imaging was performed using a Leica SP5II confocal microscope.
Assessment of Enhancer Activity
Embryos were analyzed, using confocal microscopy, for the presence of GFP-positive cells in the endocrine pancreatic domain (sst:mCherry reporter domain) or in the endocrine progenitor domain (anti-Nkx6.1). One embryo was considered positive if at least one GFP-positive cell was detected within the endocrine pancreatic domain or progenitor domain. Quantifications are presented as percentages of positive embryos to ensure the quantification of different transposon integrations.
Prediction of TFBSs Affected by Type 2 Diabetes Risk Variants
The wild-type (wt) and risk variant sequences were analyzed using 719 specific position weight matrices for vertebrate TFs using JASPAR software (37). TFs were ranked by position-specific score matrix. The relative score is a threshold score between 0 and 1 and is calculated by (score − minimum score) / (maximum score − minimum score), meaning 1 is the highest affinity and 0 is no affinity of binding (37). TFs that showed differential binding affinity in wt and risk variants were selected and filtered by presence of H3K4me3 at their promoters (6,32).
ChIP on Plasmid
Seq119wt and risk were cloned into a pLVX lentiviral backbone (#125839; Addgene) as KpnI-ApaI (Anza) fragments. Lentiviral particles were produced in HEK-293 cells (packaging plasmids psPAX2, #12260, and pCMV-VSV-G, #8454; Addgene) and used to infect MIN6 cells (a gift from Lorenzo Pasquali) according to standard procedures. Infected cells were selected with puromycin (1 μg/mL; Sigma-Aldrich) for 12 days, starting 48 h after infection. Three to 10 million cells were used for ChIP (12) with 4 μg of Nkx6.1 antibody (F5510; Developmental Studies Hybridoma Bank) and magnetic Dynabeads (Thermo Fisher Scientific). Eluted chromatin was purified with a MiniElute Kit (QIAGEN). Immunoprecipitated DNA was dissolved in water and further analyzed by real-time PCR (iTaq Universal SYBR Green Supermix, CFX 384; Bio-Rad).
Real-time Quantitative Expression Analysis
MIN6 cells were harvested for RNA extraction with TRIzol (Ambion) and treated with DNase (Thermo Fisher Scientific). Five hundred nanograms to 1 μg of DNA-free RNA was retrotranscribed with iScript cDNA Synthesis Kit (Bio-Rad). cDNA was used for quantitative PCR (iTaq Universal SYBR Green Supermix, CFX 384). Slc30a8 expression was calculated by the ΔCt method to actb housekeeping mRNA.
4C Sequencing
The 4C sequencing (4C-seq) was performed on 10 million MIN6 cells using sequential DpnII and Csp6I as previously described (38), with minor modifications. The 4C template was purified using an Amicon Ultra-15 Centrifugal Filter Unit (Millipore). Two libraries were independently prepared with the Expand Long Template PCR System (Roche) using specific primers (Supplementary Table 2). Libraries were purified with QIAquick PCR Purification Kit (QIAGEN) followed by the Agencourt AMPure XP reagent (Beckman Coulter). Libraries were sequenced on an Ion S5 XL System (Ion 540 Chip, Ion Torrent; Thermo Fisher Scientific). Previously described processing (39,40) was used with a custom Perl script. More than 3.5 million reads were aligned to the mouse genome (mm10) using Bowtie2 (default parameters, global alignment mode) (41). Reads within fragments flanked by restriction sites of the same enzyme (checked with bedtools) or fragments <40 base pairs (bp) were filtered out. Mapped reads were then converted to reads-per-first-enzyme-fragment-end units and smoothed using a 30-fragment mean running window algorithm.
CRISPR Inactivation and CRISPR Activation Targeting
Twenty-nucleotide single guide RNAs (sgRNAs) targeting the murine Slc30a8 enhancer with high predicted cleavage were selected from the UCSC Genome Browser CRISPR target track and cloned into the lentiviral backbone for enhancer inactivation (CRISPRi) [in Lenti-(BB)-hPGK-KRAB-dCas9-2A-BlastR, #118155; Addgene] or activation (CRISPRa) (in lentiSAMv2, #75112; Addgene) as previously described (42). Lentiviral particles were produced in HEK-293 cells (packaging plasmids: pRSV-rev, #12253; pMDLg/pRRE, #12251; and pMD2G, #12259; Addgene) and used to infect MIN6 cells according to standard procedures. Infected cells were selected by blasticidin (8 μg/mL) (Sigma-Aldrich) for 12 days, starting 48 h after infection.
Statistical Analysis
Statistical analyses were performed by using the χ2 test with Fisher correction and unpaired t test, applying a significance level of P ≤ 0.05. For real-time expression experiments, statistical analysis was performed with the Mann-Whitney test.
Data and Resource Availability
All data generated or analyzed during this study are included in the published article (and its Supplementary Material), with the exception of 4C-seq sequencing data. The 4C-seq data sets have been deposited in the European Nucleotide Archive at EMBL-EBI under accession number PRJEB39688 (https://www.ebi.ac.uk/ena/browser/view/PRJEB39688). The sst:mCherry reporter line generated during the current study is available from the corresponding author upon reasonable request.
Results
Discussion
In this work, we demonstrate the feasibility to perform enhancer assays using mosaic transgenesis in zebrafish. The zebrafish pancreas, as its mammal counterpart, is composed mainly by α-, β-, and δ-cells that secrete the hormones glucagon, insulin, and somatostatin, respectively. The malfunction of these cell types can contribute to type 2 diabetes development. Therefore, enhancer assays evaluating type 2 diabetes–associated alleles should consider all these cell types. In the current work, we used an sst:mCherry reporter construct to determine the zebrafish endocrine pancreatic domain in vivo, making available the inherent cellular complexity of a fully functional pancreas to define the activity of enhancers. In contrast, most of in vitro assays are limited to only one endocrine pancreatic cell type, in many cases not fully functional (46). In vivo assays have, however, their own limitations. This is particularly important when studying SNPs that might modulate the activity of enhancers and, therefore, transcriptional levels rather than binary activation or inactivation states. In this work, we demonstrate that a mosaic transgenesis method is sensitive enough and has low levels of noise, making it possible to assay quantitatively the activity of enhancers. In the current study, variation of enhancer activity comprises at least three parameters predicted to have an impact on the number of embryos with GFP expression in the endocrine pancreas: 1) transcriptional output, affecting the amount of GFP expression per cell and its detection potential defined by the GFP detection threshold; 2) expression domain, defined by the potential of GFP expression in different endocrine pancreatic cell types; and 3) robustness, defined by the stability of GFP expression. Although the present assay does not discriminate these three sources of differential enhancer activity, the introduction of further improvements can offer this possibility. Expression domain can be discriminated if specific endocrine pancreatic cell markers are used, as shown for wt alleles (Supplementary Fig. 7), and differences in transcriptional output can be observed if an internal control is used and GFP expression per cell is quantified.
Using mosaic transgenesis in zebrafish, we validated 6 out of 10 tested sequences as human endocrine pancreatic enhancers, two of which are also pancreatic progenitor enhancers, underlining the accuracy of enhancers prediction. Although species-specific regulatory outputs cannot be completely excluded, genetic networks and TFs that operate in enhancers are usually highly conserved between distantly related vertebrates as zebrafish and human, making interspecies enhancers assays reliable.
Exploring the impact of the risk-associated SNPs in enhancer activity, we found that for seq58 and seq219, the risk allele dramatically decreased the enhancer activity while for seq68, seq119, and seq132 the opposite result was observed, suggesting that disease-associated SNPs have the potential to be translated into a loss or gain of function of target genes (47). For one case, seq119, we further demonstrated the increased binding affinity of Nkx6.1 in the risk allele, suggesting that the enhancer activity outputs might be explained by the differential binding of TFs to wt and risk alleles, consistent with previous works (48,49).
Seq132 overlaps with exon 8 of SLC30A8. Strikingly, the risk allele rs13266634 (4), which results in an amino acid substitution impairing the function of SLC30A8 (22), showed a significantly higher level of enhancer activity than the wt sequence. These results demonstrate that coding SNPs have the potential to modulate the activity of overlapping enhancers, a mechanism poorly explored but compatible with described overlapping exon/enhancer functions (50). SLC30A8 encodes a zinc transporter, an ion essential for insulin maturation and secretion in β-cells (22,23). Therefore, the rs13266634-associated increased risk for type 2 diabetes is commonly attributed to the decrease of the zinc transporter activity. In opposition to this hypothesis, the loss of function of SLC30A8 was shown to enhance insulin secretion (26), and 12 identified truncating SNPs in the SLC30A8 gene have been associated with a protective effect against type 2 diabetes (2,25). This incongruence could be explained if the rs13266634 association with type 2 diabetes results, not from the reduced SLC30A8 zinc transporter activity, but from an increase of its transcription caused by a more active enhancer.
Further exploring the seq132 enhancer, we observed that the increase of its activity when containing the risk allele can be reverted by the presence of three other common SNPs, highlighting how combinatorial variations in single nucleotides can alter enhancer activity. Furthermore, a mutation that disrupts the predicted binding site of PDX1 in seq132 results in the complete ablation of the enhancer. This suggests that the loss of the binding of PDX1 might coincide with the gain of a transcriptional repressor, since this mutation ablates the activity of nonoverlapping seq132 subfragments that have mild autonomous enhancer activity (Fig. 8). Overall, in this work, we open new avenues on the understanding of the code embedded in noncoding regulatory sequences and show the complexity of effects that one single nucleotide variation might have in the activity of enhancers and its possible impact on human disease.
Article Information
Acknowledgments. The authors thank Lorenzo Pasquali (Josep Carreras Leukaemia Research Institute, Barcelona, Spain) for helpful suggestions and critical reading of the manuscript. The authors acknowledge the contribution of Joana Teixeira (i3S–Instituto de Investigação e Inovação em Saúde, Universidade do Porto, and IBMC–Instituto de Biologia Celular e Molecular, Porto, Portugal) for the ChIP-seq data plotting, Silvia Naranjo (CABD – Centro Andaluz de Biología del Desarrollo, Universidad Pablo de Olavide, Seville, Spain) for the sst:mCherry vector, Ana Maia (i3S–Instituto de Investigação e Inovação em Saúde, Universidade do Porto, and IBMC–Instituto de Biologia Celular e Molecular, Porto, Portugal) for the ins:GFP construct, the support of i3S Scientific Platform Advanced Light Microscopy, members of the national infrastructure Portuguese Platform of BioImaging (supported by POCI010145FEDER022122), and the assistance of the Genomics i3S Scientific Platform (supported by POCI-01-0145-FEDER-022184).
Funding. This study was supported by the H2020 European Research Council under the European Union's Horizon 2020 research and innovation programme (grant agreement no. ERC-2015-StG-680156-ZPR), the Fundação para a Ciência e a Tecnologia (FCT) (IF/00654/2013), and the European Regional Development Fund (Norte-01-0145-FEDER-000029). A.E., M.D., and F.J.F. are PhD fellows from FCT (grants SFRH/BD/147762/2019 to A.E., SFRH/BD/135957/2018 to M.D., and PD/BD/105745/2014 to F.J.F.). J.B. acknowledges FCT for a scientific stimulus grant (CEECIND/03482/2018).
Duality of Interest. No potential conflicts of interest relevant to this article were reported.
Author Contributions. A.E. carried out the experiments. A.E., M.D., and J.B. wrote the manuscript. A.E. and J.B. conceived, designed, and analyzed the data. C.P. performed the ChIP-seq experiment and CRISPRa and CRISPRi assays. F.J.F. performed the 4C-seq assay. M.D. contributed to the development of the sst:mCherry reporter line. M.G. performed the bioinformatic analysis of the 4C-seq experiment. J.B. designed and supervised the study. All authors revised the manuscript. J.B. is the guarantor of this work and, as such, had full access to all the data in the study and takes responsibility for the integrity of the data and the accuracy of the data analysis.
Received

October 17, 2019.

Accepted

September 2, 2020.
© 2020 by the American Diabetes Association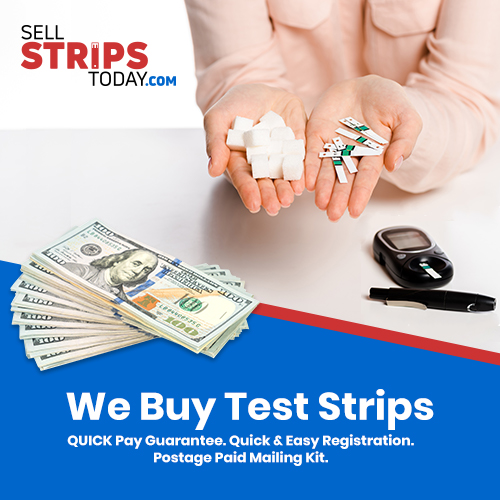 Sell Unused Diabetic Strips Today!