Update Your Salsa with Fiesta Salsa with Fresh Salsa Recipes
Who doesn't like chips and dip? Looking for a salsa makeover? Fresh salsa recipes especially with avocado is our favorite. Avocados are a delectable addition to pretty much anything! Tomato Corn Avocado Salsa recipe with around 5 ingredients is the best of avocado salsa recipes.  Fresh and convenience items combined together for this Fiesta Salsa from Holly Clegg's Eating Well To Fight Arthritis cookbook  gives you the flavors of fresh salsa recipes effortlessly. Whether it is summer time or you are looking for salsa tailgating recipes, this quick fresh salsa recipe tops our list so keep the ingredients handy in your pantry. You can even use this as a side salad!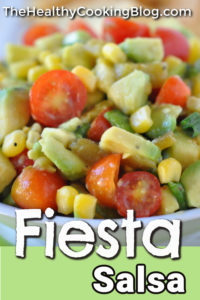 Simple Avocado Salsa Recipes with Garden Ingredients
With the tomatoes, corn, green chilies and green onions, you have a quick salsa recipe.  Your family will request this healthy easy recipe as this simple salsa recipe is a great way to enjoy chips and dip. Perfect to serve for game days, holidays or for an afternoon snack. Get creative and serve as a salad or a dip. Try using bell pepper squares and cucumber rounds for your chips to add veggies and lower simple carbohydrate intake! You can even serve this delicious salsa with avocado recipe on a bed of mixed green and top it with leftover grilled chicken and then you have another meal! Versatile and add whatever other garden ingredients you have. Nutritious and delicious! Doesn't get better than that!
If you want fresh salsa recipes that are simple, this fresh tomato corn avocado salsa recipe makes a quick refreshing snack and also is an easy diabetic recipe. Just a few ingredients with a burst of lime. This salsa goes well with any meal. It's so quick to make.

Servings
20
(1/4 cup) servings



2





avocados

peeled, pitted, and chopped




1

pint





cherry tomatoes

quartered, or grape tomatoes, halved




1

cup





frozen corn

thawed




1

(4-ounce) can





chopped green chilies

drained




1





bunch green onions

chopped




3

tablespoons





lime juice






salt and pepper to taste
In large bowl, carefully combine all ingredients.
Calories 42, Protein (g) 1, Carbohydrate (g) 5, Fat (g) 2, Calories from Fat (%) 46, Saturated Fat (g) 0, Dietary Fiber 2 (g), Cholesterol (mg) 0, Sodium (mg) 26, Total Sugars (g) 1, Diabetic Exchanges: 1 vegetable, 1/2 fat
Terrific Tidbit: Mash leftover avocado with lemon or lime juice and this helps with discoloration. Use the ratio of 1/2 teaspoon per half mashed avocado. Cover with plastic wrap and refrigerate.
Top Fresh Salsa Recipes
This quick salsa recipe makes a great snack or salad. Try serving with chicken or fish as a side salad. Easy to make and great versatility!  Fiesta Salsa from Holly Clegg's arthritis cookbook will become a favorite fresh salsa recipe while it also doubles as a condiment.
Sometimes you need a quick fresh dip with minimal preparation.  Pick up these few ingredients.  You truly whip up this favorite fresh tomato salsa recipe in minutes. If you are an avocado addict like we are, the avocado makes the recipe!
Best Diabetic Salsa Recipe for Salsa with Avocados
This Fiesta Salsa recipe is also an easy diabetic recipe to put on your diabetes diet! Sometimes it can be difficult to find diabetic salsa recipes that have that "wow" factor too and are easy salsa recipes.  So easy to throw together and everyone thinks you made a gourmet appetizer! Remember, color equals nutrition!
Corn Stripper Gadgets-Easy Way To Remove Corn Off The Cob
You might be thinking do these corn gadgets really work?  Yes, they do and it makes fresh corn on the cob easier to include in this tomato avocado corn salsa.  Once you make the switch to fresh corn on the cob, you will taste the difference!  Or, if you have leftover corn on the cob, strip the corn off the cob to toss in other recipes.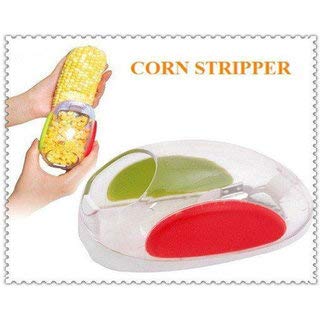 Corn Stripper Hand Protector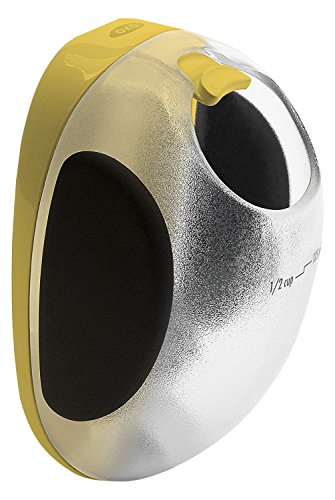 OXO Good Grips Corn Stripper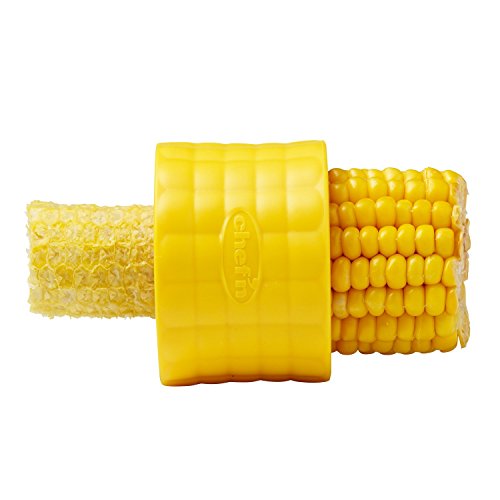 Chef'n Cob Corn Stripper (Yellow)

Chili Con Queso Makes Popular Simple Healthy Dip and Chips Recipe!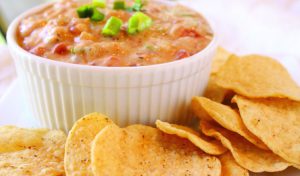 Who doesn't like chips and dips? Another out-of-this-world classic and popular appetizer is this Chili Con Queso from KITCHEN 101. No Velveeta cheese but still with rich, cheesy taste! There's easy ways to serve a warm dip. Serve dips in a fondue pot or slow cooker. Fix and forget it! Start cooking trim and terrific for the most delicious and good for you recipes!
SHOP: Serve Dips in Fondue Pot to Keep Warm
Love this Fondue Pot to keep a dip warm. Queso Dip makes the perfect entertaining recipe because who doesn't like this southwestern cheesy dip! The Chili Con Queso Dip is a super simple healthy queso.
Queso and Fiesta Salsa are two dips you can whip up easily and everyone always loves them.
Get All of Holly's Healthy Easy Cookbooks
The post Fresh Salsa Recipes: Fiesta Salsa Perfect Update To Avocado Salsa Recipes appeared first on The Healthy Cooking Blog.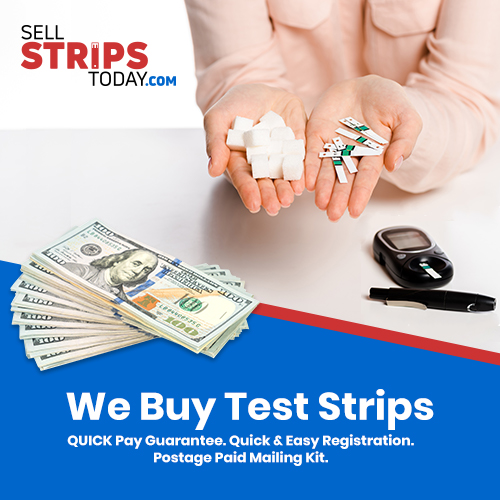 Sell Unused Diabetic Strips Today!