Cold Avocado Soup Recipe For Amazing Cold Cucumber Avocado Soup
If you like a refreshing starter, wait until you try this simple cold avocado soup recipe.  Two summer favorites, avocado and cucumber, are combined to create an amazing simple cold cucumber avocado soup recipe. This creamy avocado soup will be a favorite and this Avocado Cucumber Soup from Eating Well Through Cancer is wonderful for so many reasons.  An easy recipe for cancer patients, this cold cucumber soup is soothing and satisfying.  However, it isalso perfect for anyone who desires a light refreshing and delicious cold cucumber soup.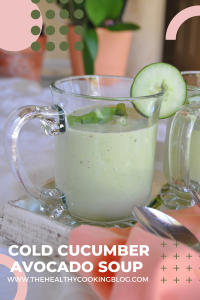 Cold Cucumber Avocado Soup
Creamy avocados and cucumbers pair together for the best cold avocado soup ever. This cold cucumber soup has great flavor and makes the best cold soup recipe. Most importantly, the recipes takes minutes to make.

Servings
6
(3/4 cup) servings



1





large avocado

peeled, pitted, and halved




2





cucumbers

peeled, seeded, and halved




1

cup





or vegetable broth or low-sodium fat-free chicken




1

cup





fat-free evaporated milk




2

tablespoons





lemon juice






salt and pepper to taste
In blender or food processor, blend avocado, cucumbers, broth, evaporated milk, and lemon juice until smooth. Season to taste. Refrigerate, covered, until chilled.


If soup is too thick, gradually add more broth or evaporated milk.
Per Serving: Calories 99, Calories from fat 46%, Fat 5 g, Saturated Fat 1 g, Cholesterol 2 mg, Sodium 64 mg, Carbohydrate 10 g, Dietary Fiber 3 g, Sugars 7 g, Protein 5 g, Diabetic Exchanges: 1 vegetable, 1/2 fat-free milk, 1 fat
Terrific Tip: To easily seed cucumbers: cut in half and run a knife or spoon down the center of the cucumber to scrape out the seeds.
Nutrition Nugget: Avocados contain healthy unsaturated fats that help your body absorb and use vitamins, as well as help to maintain cell membranes.
You Will Love These Gadgets To Make Cold Avocado Soup Recipe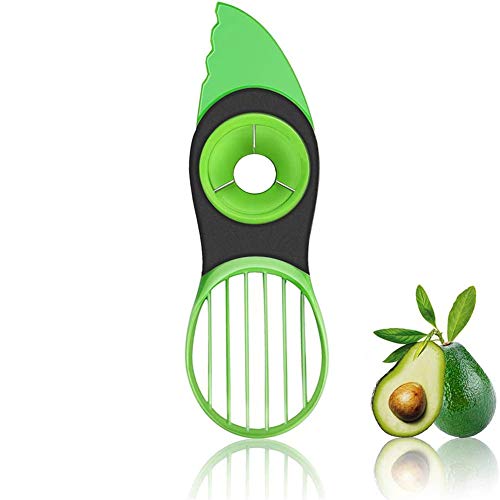 Avocado slicer, 3 In 1 Avocado Slicer Avocado Cutter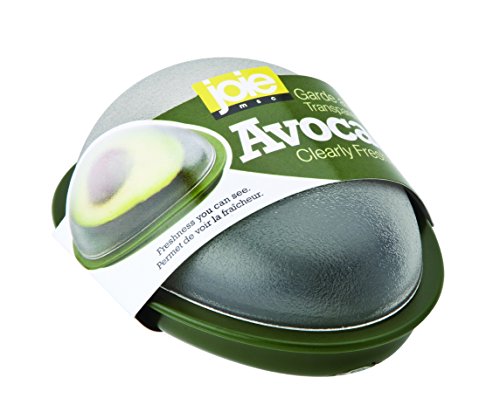 MSC International 33005 CLEAR COVER AVOCADO POD, Green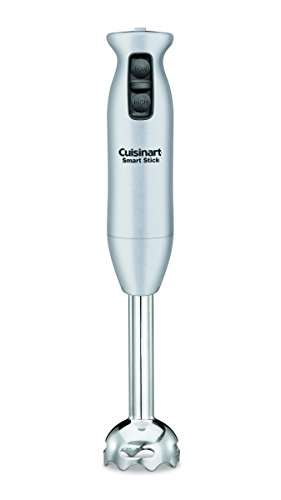 Cuisinart CSB-75BC Smart Stick 200 Watt 2 Speed Hand Blender

Whip Up 5-Ingredient Cold Avocado Soup Recipe In 5 Minutes
This cold avocado soup recipe is in Holly's cancer cookbook, however, it will quickly become a daily favorite.  Serve this recipe for lunch with a sandwich. On a hot day, there is nothing better!  You can even top it with a dollop of yogurt or some salsa for a little zing. Holly has even had parties and served a cup of this chilled avocado soup as an appetizer in a punch cup or demi tasse.  Everyone always really enjoys it.
What's great about Eating Well Through Cancer cookbook is it contains healthy easy recipes for everyone.  As you see, this cold cucumber soup recipe is great for cancer patients but it is also refreshing on a hot summer day!
Delicious Cookbooks To Highlight Diabetic Recipes
This wonderful 5-ingredient creamy avocado soup is also an easy diabetic recipe!  Remember, eating recipes in Holly's cookbooks highlighted as simple diabetic recipes means it is the healthiest way to eat.  These cookbooks contain a "D" to highlight diabetic recipes!
EATING WELL TO FIGHT ARTHRITIS: 200 easy recipes and practical tips to help REDUCE INFLAMMATION and EASE SYMPTOMS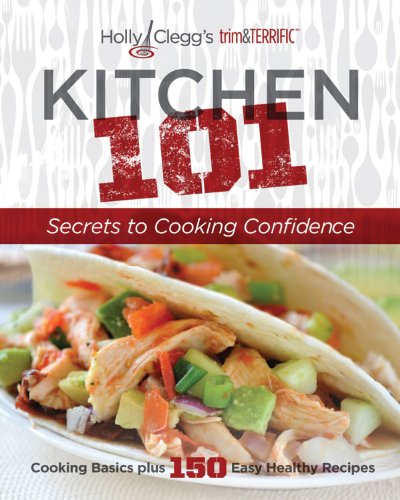 Holly Clegg's trim&TERRIFIC KITCHEN 101: Secrets to Cooking Confidence: Cooking Basics Plus 150 Easy Healthy Recipes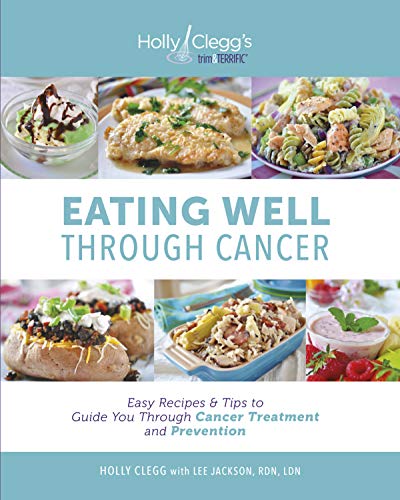 Eating Well Through Cancer: Easy Recipes & Tips to Guide you Through Treatment and Cancer Prevention

Get All of Holly's Healthy Easy Cookbooks
The post Cold Avocado Soup Recipe – 5-Ingredient Cold Cucumber Avocado Soup appeared first on The Healthy Cooking Blog.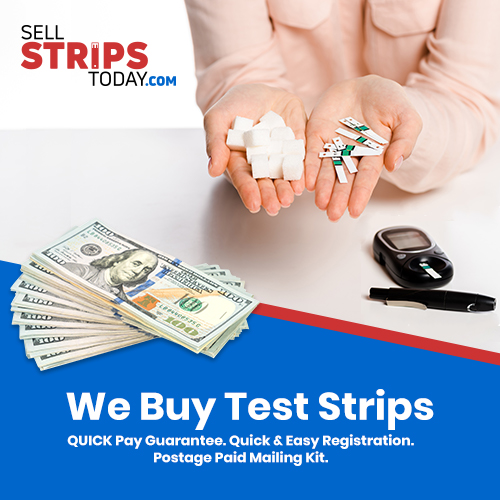 Sell Unused Diabetic Strips Today!