Cinnamon Rolls with Biscuits – Easy Cinnamon Rolls Recipe Fun For Kids
Cinnamon Rolls with biscuits make favorite easy cinnamon rolls recipe. In fact, you probably have these four ingredients for Easy Cinnamon Rolls from KITCHEN 101 cookbook already in your panty to easily make cinnamon roll biscuits. You can whip up this simple cinnamon roll breakfast and the kids love to help make them.  Watch and you will see if you involve the kids, usually they will quickly eat it.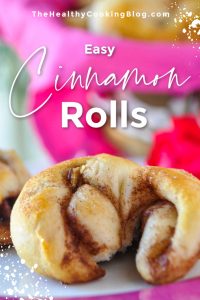 Cinnamon Rolls with Biscuits Best Easy Cinnamon Rolls Recipe!
You might have an easy cinnamon rolls recipe but you will really like these cinnamon rolls with biscuits.  First, you can be creative with the recipe and add nuts, dried fruit or whatever extra ingredients you like.  Also, believe it or not, this is a diabetic recipe.  In KITCHEN 101, all recipes have nutritional information and have a "D" to highlight all diabetic recipes.  There are different size biscuit cans but the analysis is based on the 10-count can of biscuits.  Also, look for whole wheat biscuits to use.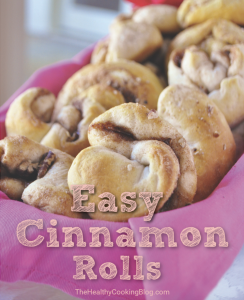 Keep canned biscuits handy to make this fast and fabulous treat for breakfast or a snack.



1





can refrigerated biscuits or whole wheat biscuits

10-biscuit




2

tablespoons





butter




1

tablespoon





sugar




1

teaspoon





ground cinnamon




1/4

cup





chopped pecans

optional
Preheat oven 425°F. Coat 15x10x1-inch baking sheet with nonstick cooking spray.

Flatten each biscuit with your hand or rolling pin. Spread each biscuit with butter.

In small bowl, combine sugar and cinnamon together. Sprinkle cinnamon mixture on top of butter; sprinkle with pecans, if desired.

Roll up each biscuit like a cigar and form a circle by putting the ends together. Bake 8-10 minutes or until golden brown.
Calories 76, Calories from Fat 35%, Fat 3g, Saturated Fat 1g, Cholesterol 6mg, Sodium 210mg, Carbohydrates 11g, Dietary Fiber 0g, Total Sugars 3g, Protein 1g, Dietary Exchanges: 1 starch, 1/2 fat
Terrific Tip: These are freezer-friendly so keep in freezer to have to pop out for a quick snack.
Nutrition Nugget: Light, low-fat meals, especially breakfast foods seem to be the best tolerated of all foods while you are having chemotherapy.

Another Fun Biscuit Recipe Bunny Biscuits
Another fun kid biscuit recipe is for Holly's popular Bunny Biscuits. Don't save them only for Easter. They are fun and so good to eat year round!
Get All of Holly's Healthy Easy Cookbooks
The post Cinnamon Rolls with Biscuits Make Easy Cinnamon Rolls Recipe with Kids appeared first on The Healthy Cooking Blog.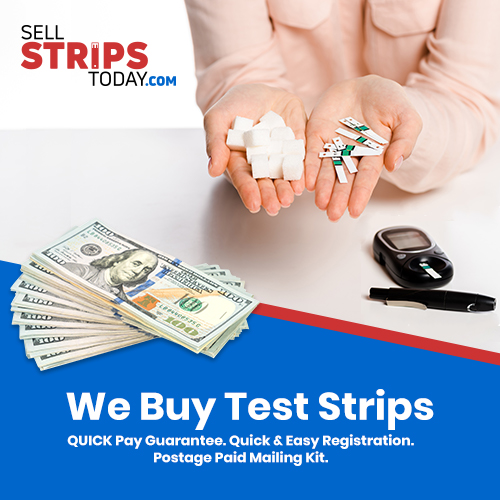 Sell Unused Diabetic Strips Today!