What is the Best Cornbread Dressing Recipe Using #1 Holiday Ingredient?
OK, so that isn't exactly a scientific number but sweet potatoes are definitely the number one holiday ingredient in my family.  That's why I combined them with the popular Thanksgiving cornbread dressing dish to make the best cornbread dressing recipe ever!  Cornbread dressing and sweet potatoes grace every holiday table! I create healthy sweet potato recipes and this winning combination gives you an amazing southern cornbread dressing recipe?  This combination of cornbread and sweet potatoes creates the best healthy cornbread dressing for a holiday healthy easy recipe! Trust me, no Thanksgiving table would be complete without it – it will soon be your favorite holiday side dish too! Best of all, this is a diabetic cornbread dressing recipe! I can be your #1 resource for an easy, healthy top Thanksgiving recipes and tips!
Delicious and Healthy Cornbread Dressing
The beloved sweet potato, or yam as it's known in Louisiana, is the sweetest of the sweet potatoes, boasting rich nutrition such as fiber, vitamin A and C. making this a diabetic sweet potato recipe. I have lots of  easy healthy sweet potato recipes featured on my healthy food blog! What's great is this diabetic cornbread recipes topping the list for the best healthy cornbread dressing recipes and this this recipe is on my holiday table every year! Just because it is a Thanksgiving cornbread dressing doesn't mean I can't turn it into a healthy cornbread dressing recipe.  I want the only thing stuffed on Thanksgiving to be the turkey!! Check out my healthy Thanksgiving menu including the best Sweet Potato Casserole with Praline Topping!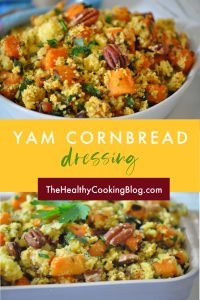 Best of Both Worlds with My Healthy Sweet Potato Recipes – Yams and Cornbread
Yam Cornbread Stuffing is the ultimate time saver holiday recipe as it combines yams and dressing into one delectable dish. Can you believe this is a diabetic cornbread dressing recipe is diabetic-friendly – with fresh sweet yams, cornbread, ginger and toasty pecan. For a time-efficient approach, prepare the cornbread and toast the pecans a day ahead (or just buy cornbread), and look for Louisiana yams in your grocery for the sweetest of the sweet potatoes.
Best Cornbread Dressing Recipe Is Healthy Cornbread Dressing Plus EASY!
Two holiday favorites, Louisiana yams and cornbread, in this scrumptious best cornbread dressing recipe. Hard to believe it is also one of the most delicious healthy cornbread dressing recipes also. Save time and  prepare the cornbread and toast the pecans a day ahead. Or you can even pick up pre-made cornbread.  Keep it simple!

Servings
10
(3/4 cup) servings



2

tablespoons





canola oil




2

cups





peeled chopped Louisiana yams

sweet potatoes




1

cup





chopped onion




1

cup





sliced celery




1/4

cup





chopped fresh parsley




1

teaspoon





ground ginger




5

cups





crumbled cooked cornbread




1/4

cup





chopped pecans

toasted




2

tablespoons





fat-free low-sodium chicken or vegetable broth
Preheat oven 375°F. Coat 3-quart baking dish with nonstick cooking spray.


In large nonstick skillet coated with nonstick cooking spray, heat oil over medium heat. Sauté sweet potatoes, onion, and celery 7–10 minutes or until just tender, stirring.


Spoon mixture into large mixing bowl. Stir in parsley and ginger. Add cornbread and pecans and toss gently to coat. Add broth to moisten.


Place stuffing in prepared dish. Bake, uncovered, 35–45 minutes or until heated through.
Per Serving: Calories 241 Calories from fat 42% Fat 9g Saturated Fat 1g Cholesterol 6mg Sodium 332mg Carbohydrate 36g Dietary Fiber 3g Sugars 12g Protein 4g Dietary Exchanges: 2 1/2 starch, 1 1/2 fat
Terrific Tidbit: Time saver: Prepare cornbread and toast pecans a day ahead. Sweet potatoes are packed with vitamins and enhance the nutritional value of this recipe.
Your Favorite Healthy Cajun Recipes Like Southern Cornbread Dressing Recipe
Who says Louisiana and Cajun food can't be good for you? Living in Baton Rouge, I wanted to give you all your favorite healthy Cajun recipes so no guilt in eating here. When I was writing my men's healthy cookbook, Guy's Guide To Eating Well, I was so excited to include my favorite diabetic cornbread dressing. 
There's a Diabetic-Obesity Chapter in my men's health cookbook and this Thanksgiving cornbread dressing was a perfect fit!. My men's cookbook includes simple and healthy recipes to make you a healthy star in the kitchen!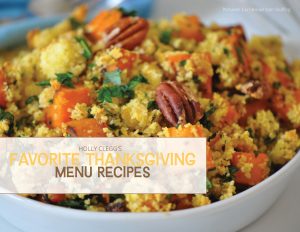 WHAT'S INSIDE:
Top Ten Time-Saving Thanksgiving Tips!!
Shopping List
Terrific Tips
Serving Suggestions
Nutritional Information
Download it here! I've included some of my go-to holiday tips plus shopping lists to organize this busy day along with my personal Thanksgiving menu. The only thing you will see missing is stuffing the turkey because my son-in-law is always in charge of making a fried turkey!
Another One of My Best Cornbread Dressing Recipe
This has been the best cornbread recipe dressing recipe and I'm also giving you a scrumptious healthy cornbread dressing. Louisiana is known for crawfish so if you like Louisiana crawfish, check out my healthy crawfish recipes! Have you ever had my Crawfish Wild Rice and Cornbread Dressing? It's also on my crawfish blog!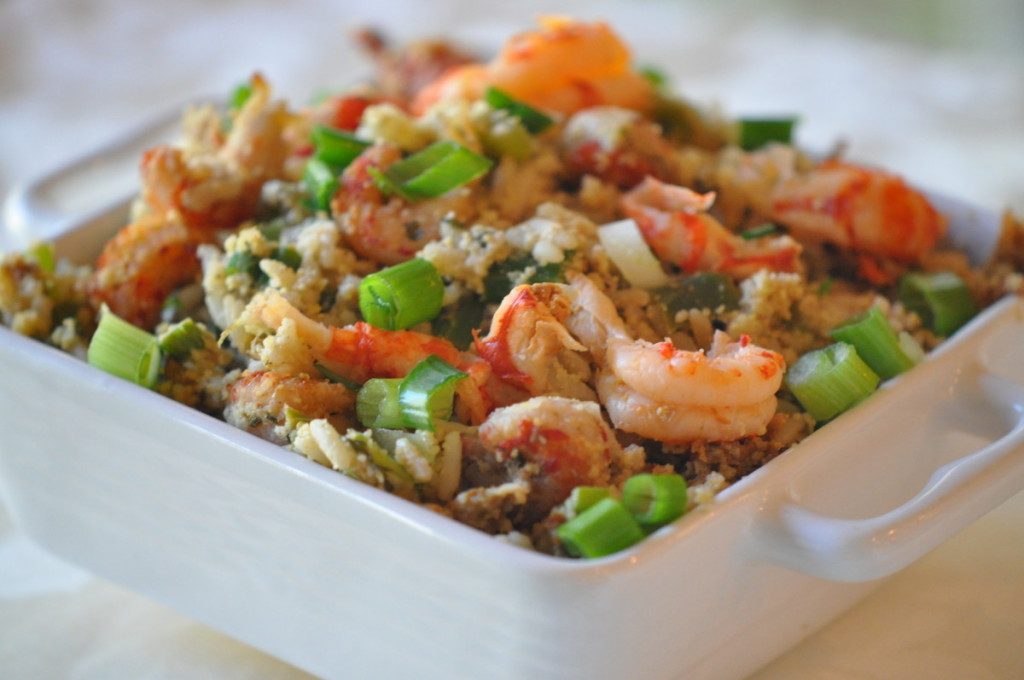 I know living in Louisiana makes me partial to Louisiana crawfish recipes. However, I know so many of you moved from Louisiana or have tried our beloved crawifsh.  Did you know you can have Louisiana crawfish year round because you can freeze crawfish tails. So, if you can't decide between cornbread or wild rice dressing, you can have them both in this simple and amazing best cornbread dressing recipe.
Do You Have A Good Peeler For All Those Healthy Sweet Potato Recipes?
OXO Good Grips Swivel Peeler

A good peeler makes a difference in removing the skin off thee sweet potatoes!  Yes, this inexpensive gadget can be so helpful in the kitchen! All you need is a good peeler and it makes a BIG difference how easy and quickly you can remove the skin.
Time to replace your peeler now and you will be thanking me I promise. Good gadgets make cooking easier.
Scrumptious Crawfish Cornbread and Wild Rice Dressing- Another of My Best Southern Cornbread Dressing Recipes
I have the secret to making the best seafood cornbread dressing recipe.  You'll think this is the best southern cornbread dressing recipe ever or maybe I should say Cajun cornbread dressing recipe?  Regardless, cornbread, wild rice and Louisiana crawfish come together in a dressing I created last year and WOW!!! This was the talk of the town.  Yes, you can make this wonderful healthy cornbread dressing without the crawifsh or maybe make half with crawfish and half plain for those with seafood allergies. I bet you didn't even know crawfish was healthy?  If you like to watch how recipes are made, I have this quick video for you to see.

Get All My Healthy Easy Cookbooks
My cookbooks make the best holiday gift…the gift that keeps on giving.  You'll especially love my new men's cookbook as men are always hard to buy a gift!  Keep the man in your life healthy while everyone enjoys the good meals!
The post Best Cornbread Dressing Recipe With Sweet Potatoes: Easy Thanksgiving Dish appeared first on The Healthy Cooking Blog.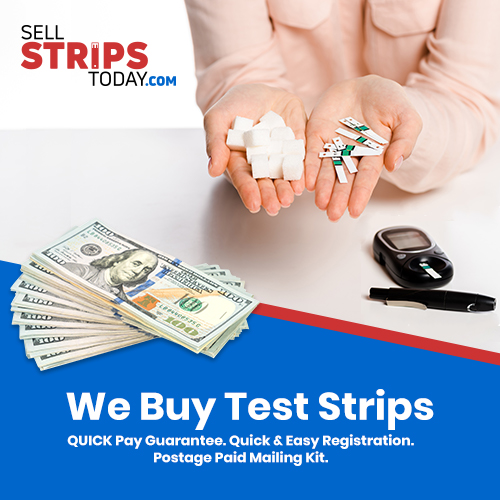 Sell Unused Diabetic Strips Today!